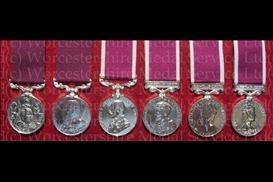 Long Service and Good Conduct Medal updates
HM The Queen has signed a Royal Warrant amending the rules around the award of the LSGC to members of the Armed Services.
Officers
Officers serving on or after 29th July 2014 now become elegible for the medal and bar under the same qualifyiong criteria as OR's
Other Ranks
From 1st October 2016 the rules are amended to award the medal after 15 years clear service, ie since the date of the last offence on their record that would have previously preculded the award of the medal or bar, and 10 years for the award of a bar. This is not retrosepective and applies to those serving from 1st October onwards.
All
Service is to account from the age of 17.5 years or date of enlistment into the regular forces whichever is the later.