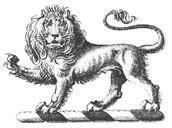 Operational Honours March 2014
Operational Honours March 2014.
Congratulations to all those service personnel granted honours in this latest list. Remember we supply all honours in miniature form, several in sterling silver. We can also provide sterling silver copies for wear so you can keep the original in its case of award.
Those decorated for acts of gallantry should take a look at www.gm-league.com and see if your award qualifies you for membership of the Gallantry Medallists' League.
For full details of the list click here